About Gwyn
Author, journalist and Blonde Plotter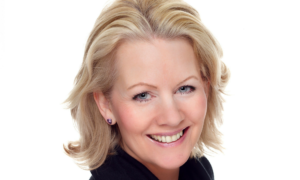 My love of Books I started writing stories from the moment I could hold a pen. An avid reader, I ran my local library dry of fairy stories before moving on to the likes of Agatha Christie, Sir Arthur Conan Doyle and then Stephen King. Now I read all sorts, but particularly love books that deal with human stories or a good gripping thriller.
Early Career I wrote my first novella when I was 14 and went on to write several books before publishing 'Islands' in 2016. My love of writing led me into a successful career as a journalist, mostly in broadcasting, spending many years as a news reader for national news in the UK for the BBC and ITN. I freelanced for national newspapers and magazines for a while, including The Independent on Sunday and Sunday Express. When we moved to Jersey I joined the BBC  and wrote, produced and read the Channel Islands News for several years.
Writing Career Islands was published in 2016 and was incredibly well received, reaching the Amazon Top 20 that year. I then launched the first in a crime thriller series, Lonely Hearts and I'm currently writing the sequel. 2018 will see several new books being published with a new cozy crime series also coming out towards the end of the year.
The Day Job While most of my career has been in journalism, I had a short stint in PR until an interest in digital skills led me to set up an educational charity, Jersey Coders a teenage coding club and then eventually a role as Head of the Digital Hub in Jersey.
Where do I live? I'm from the UK but met my Jersey-born husband and we now live in the Channel island with our two boys and geriatric goldfish.
Blonde Plotter In 2016, I joined two local Jersey authors and we became The Blonde Plotters. The three of us meet regularly, supporting each other in our writing careers and chatting about other important things in our lives – like Tom Hardy (and our husbands of course!).